Data and Goliath: Andrew Zwicker in NJ 16
FiftyOne Percent's careful statistical analysis and innovative survey techniques gave Andrew Zwicker the edge he needed to become the first Democrat to ever represent New Jersey's 16th legislative district
A Bold Strategy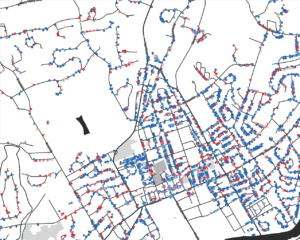 Before 2015, LD16 was considered a solidly Republican district. Yet where others saw losses, we saw an opportunity.
To flip the district, FiftyOne Percent used an unconventional strategy that focused the campaign's limited resources on two groups of voters:
Those who were likely to vote for a Democrat, but were less likely to turn out on election day and
Those who were likely to turn out, but needed to be convinced to vote for a Democrat
After using a combination of voting records and consumer data to identify these voters, FiftyOne Percent surveyed them to determine the issues they cared about most.
The results of these surveys allowed FiftyOne Percent to craft two separate messaging campaigns, one designed to motivate low-turnout Democrats to show up at the polls and a separate campaign designed to win over voters who were likely to turn out but on the fence about supporting Andrew.
An Historic Win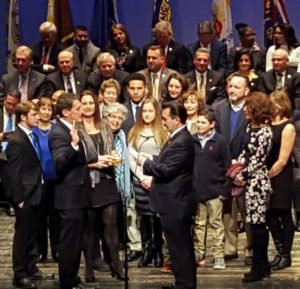 Zwicker won by just 78 votes out of the 34,000 cast. This was an incredibly tight margin, and his victory never would have been possible without the precise data analysis and targeted messaging FiftyOne Percent employed throughout the campaign.  
Zwicker won more votes in all parts of the district, even municipalities where the Republican candidate won. It was FiftyOne Percent's district-wide, voter-specific approach that allowed him to make these gains and ultimately come out ahead.
After his initial victory in 2015, Zwicker easily held his seat in the 2017 election and brought another Democrat into office with him, completely flipping LD16's Assembly delegation from red to blue.
Data—and the correct interpretation of that data—shows campaigns how to use their resources in the most effective way possible, and that is the key to winning, especially when the deck is stacked against you.